This page was last updated: Jul 17, 2023 @ 2:52 pm.
For membership information or to change your member profile, please contact 800-338-9838, 352-392-9838 or members@wuft.org.
WUFT-TV
WUFT-TV signed on the air November 10, 1958 with a mission to provide educational broadcasting to the UF and other schools within the broadcast area. In the late '50s and early '60s programming emphasis at WUFT was on instructional broadcasts. The station has evolved to featured PBS programming, local productions and an award-winning student produced and anchored weekday newscast.
WUFT 89.1/90.1, WUFT Classic, GHQ
WUFT-FM and its repeater station, WJUF-FM, provide 24/7 news and talk to residents in North Central and Mid-Florida. WUFT-FM is a 100,000-watt public radio station serving 16 counties in North Central Florida at 89.1 FM, while WJUF-FM is a 20,000-watt repeater station that serves the residents of Citrus, Hernando and Sumter counties at 90.1 FM. Signing on in September 1981, WUFT quickly garnered a reputation as one of the top public radio stations in the country. WUFT-FM has three broadcast streams. 89.1 HD1 features news/talk, 89.1 HD2 is WUFT Classic (also available on 102.7 FM in Gainesville and 88.5 FM in Williston) featuring classical programming with overnight jazz on Friday and Saturdays) and GHQ 89.1 HD3 (95.3 FM in Gainesville) featuring a top 40 music format.
WUFT Senior Management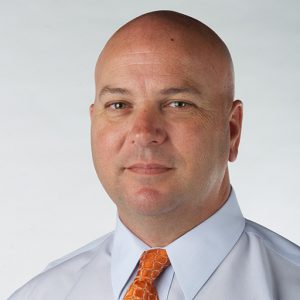 Randy Wright
Executive Director - Division of Media Properties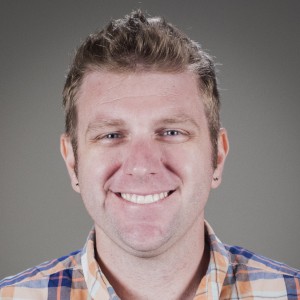 Matthew Abramson
Director of Media Services - Division of Media Properties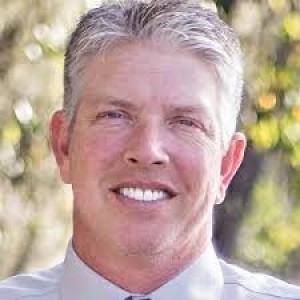 Tommy BoDean
WRUF-FM/GHQ Brand Manager and Talent - Division of Media Properties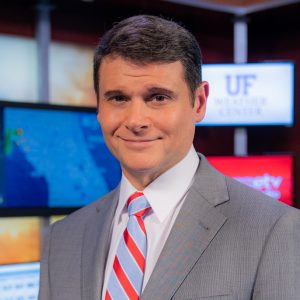 Jeff George
Chief Meteorologist - Division of Media Properties Florida Public Radio Emergency Network Director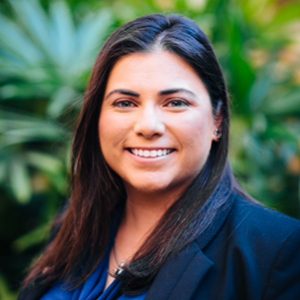 Natalie Karaoglanian
Interim Senior Director of Advancement and Alumni Relations and WUFT Membership Director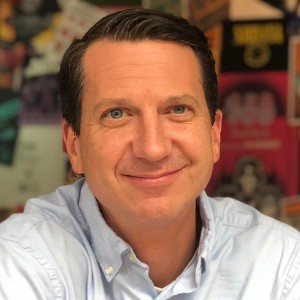 Brian Krieger
Director of Engineering and Facilities - Technology Advancement Group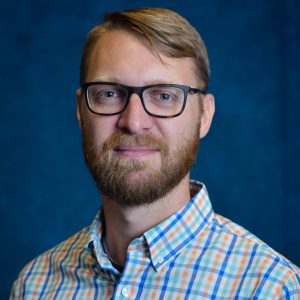 Josh Merrill
Director of Information Technology - Technology Advancement Group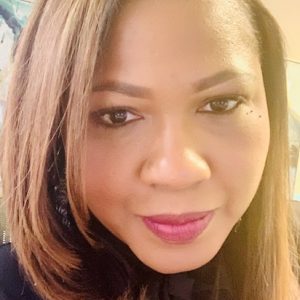 Keisha Reynolds
Director of Human Resources - Office of the Dean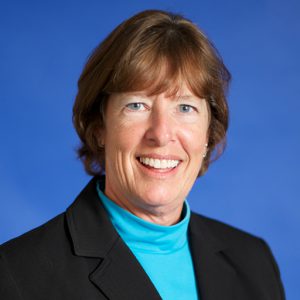 Sandy Wagner
Director of Corporate Support- Division of Media Properties
Job Posting Information
Local groups are welcome to be notified of any open positions at WUFT-TV/FM.  Contact Human Resources at 352-392-5551 or cjc-hr@jou.ufl.edu for more information.
WUFT Education Outreach
WUFT Governance/University of Florida Board of Trustees
WUFT-FM and WJUF-FM are licensed to the University of Florida, under governance from the University of Florida Board of Trustees. The governing board meets on a regular basis and the meetings are open to the public. Information about UF Trustees meetings days and times, board members, meeting locations and other information is available at trustees.ufl.edu.
Morteza "Mori" Hosseini
Thomas G. Kuntz
David C. Bloom
David L. Brandon
Cooper L. Brown
Richard P. Cole
Christopher T. Corr
James W. Heavener
Daniel T. O'Keefe
Rahul Patel
Marsha D. Powers
Fred S. Ridley
Anita G. Zucker
Public Meeting Notices
Board of Trustees notices, agendas, and minutes may be found at trustees.ufl.edu/meetings.
Reports
"WUFT-TV and WUFT-FM financial information including the latest audits are available through WUFT.org.  These audits are performed annually by James Moore and Company, Gainesville, Florida and are available through this website.  Any questions about obtaining a copy of the audit(s) can be directed to WUFT management, also noted on WUFT.org."
WUFT operates under the Public Media Code of Integrity.
WUFT-TV, WUFT-FM, WRUF-AM, WRUF-FM
Florida Public Radio Emergency Network
Digital/Social Media Comment Guidelines Policy
Comment Guidelines:
The University of Florida Division of Media Properties seeks to foster an engaged community built on civility and dialogue. As you comment on our page (or any of the Division's websites and social media accounts), please be considerate to one another. Certain issues and news pieces can become heated and controversial; however, our moderators seek to maintain a respectful thread of commentary.
We may remove inappropriate posts, which includes any content that:
-is obscene, pornographic, sexually explicit, or vulgar
-violates a person's right to privacy
-violates any local, state, national or international law
-contains or advocates illegal or violent acts
-degrades others on the basis of gender, race, class, ethnicity, national origin, religion, sexual orientation, disability or other classification
-is predatory, hateful, or intended to intimidate or harass, or contains derogatory name-calling
-is a duplicate or repost of something you've already posted on the site,
-contains advertising or solicitation of any kind
-misrepresents your identity or affiliation
-impersonates others
-is in poor taste or is otherwise objectionable.
Additionally, please be advised that everything you post on any of the Division of Media Properties' Facebook pages (or websites/other digital or social media accounts) will be viewed by the general public, and may be broadcast on any of the media platforms operated by the Division of Media Properties.
Visitor Information
Directions and Parking Instructions for visiting WUFT – WUFT's offices are located at 2202 Weimer Hall on the University of Florida campus.
Our office hours are 8 a.m. to 5 p.m., Monday through Friday.
View on Campus Map
UF Visitor Parking Information
Privacy Policy
We know that sharing private information through a website is of concern to many people. Protecting your privacy is something we take seriously, so we want you to know when you make a donation and become a member through the WUFT's website, we will not share your contact information as required by the Corporation of Public Broadcasting in accordance with the Communications Act of 1934, 47 U.S.C. 390 et seq., Section 396(k)(12) and the University of Florida.
We have taken measures to secure both the information you provide and our physical premises. If you are making a donation, we collect your information on our secure site. Any credit card information transferred is deleted immediately after processing. We use secure socket layer (SSL) encryption to ensure the safety of your personal information.
If you would like to modify your information or limit the correspondence from us, let us know by sending an e-mail to members@wuft.org and state your preferences.
Refund Policy
We make every effort to ensure you receive the thank-you gift of your choice in accordance with your membership level. If for some reason an issue arises regarding your donation, we will make every effort to resolve the issue up to refunding your donation. If you paid by credit card, we will credit your card through our secure process. For any disputes or resolutions requests, please contact members@wuft.org.
If you've got a question or a comment, we'd like to hear from you.